Adding a Product is very similar to adding a WebApp item, but with additional features which are fully integrated into other features of Siteglide eCommerce e.g. Shopping Cart, Checkout and Orders.
Creating A Product
Firstly, navigate to your Products.
On the right-hand side above your list of Products, you'll see a blue button that says 'Add New Product', click this and you'll be on your way to creating a new Product.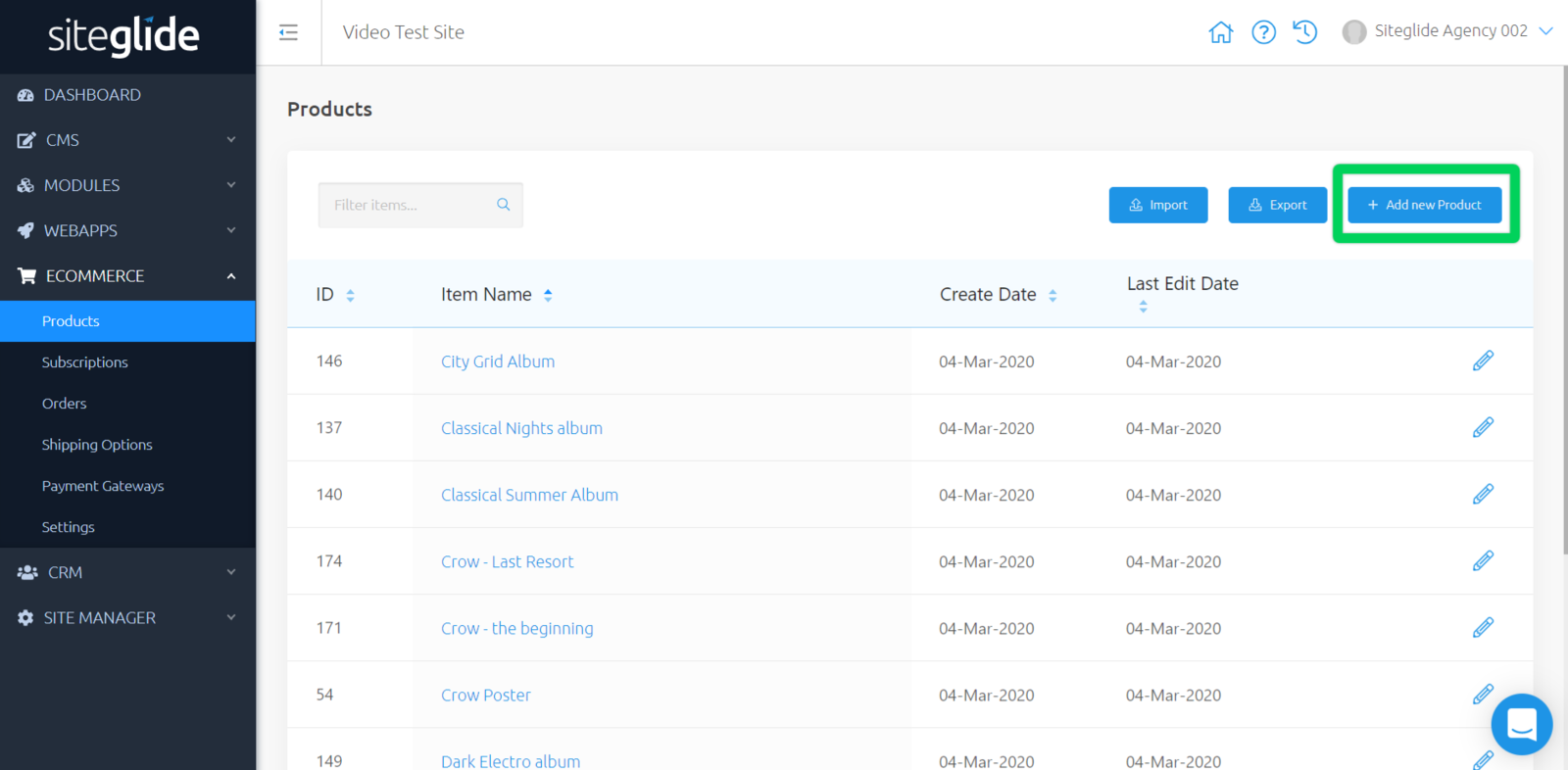 This will redirect you to 'Standard Fields' page.
Once you have filled out these fields, click 'Save'.
Your new Product will then show in your list of Products.
Edit A Product
Whilst viewing your list of Products, click on the Product name, or the pencil icon to the right-hand side of any existing Product to take you to the Standard Fields page.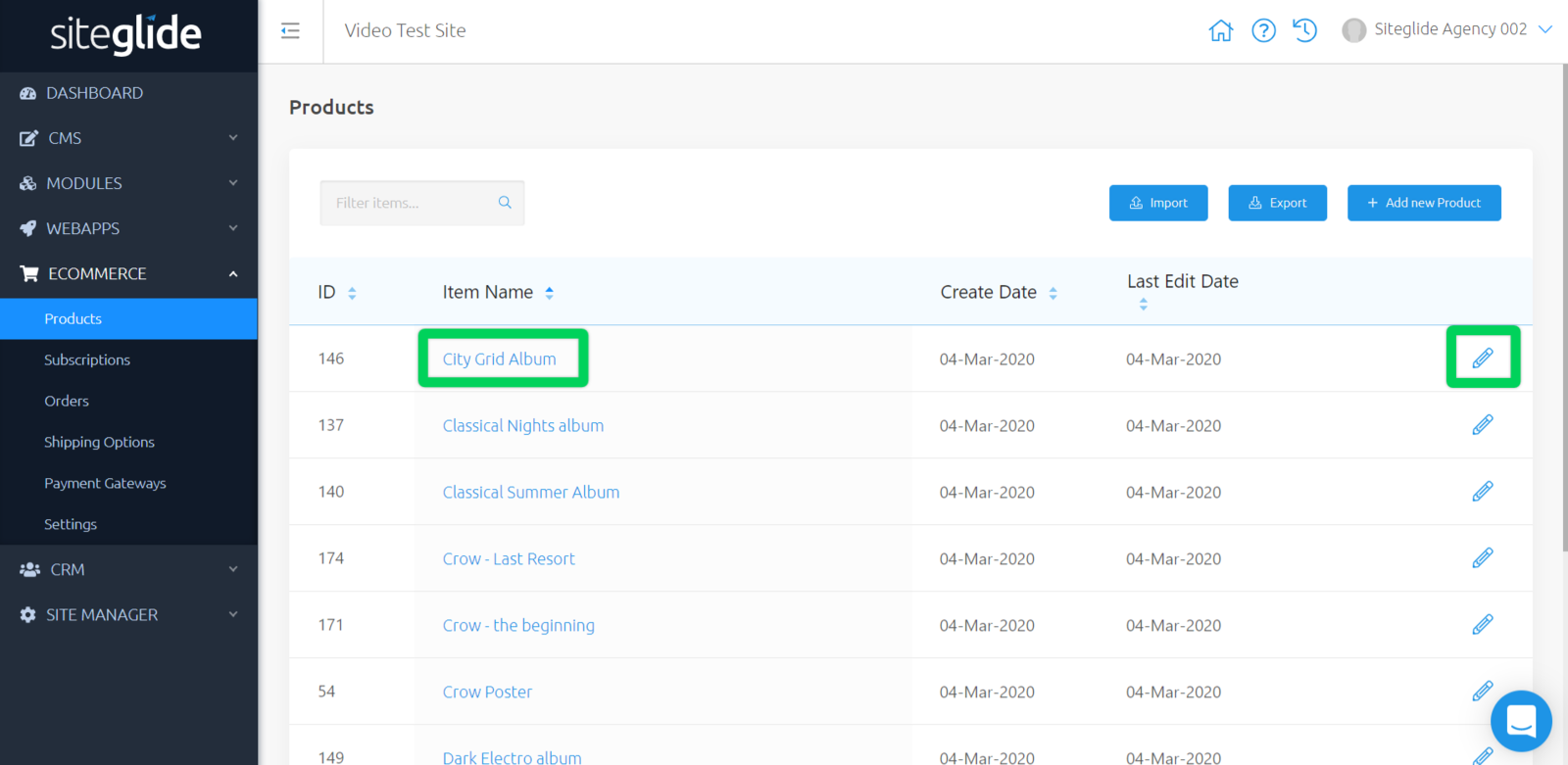 Once you are happy with your edits, click 'Save'.
Related Documents: