SEO stands for Search Engine Optimisation and is used to help boost your ranking in search results. SEO is incredibly important in attracting new visitors to your site, you'll show higher up in search engines enabling more people to find your site.
Where Can You Find SEO Settings For Your Products?
When viewing Standard Fields, navigate to the SEO tab.
Editing Your Product's Metadata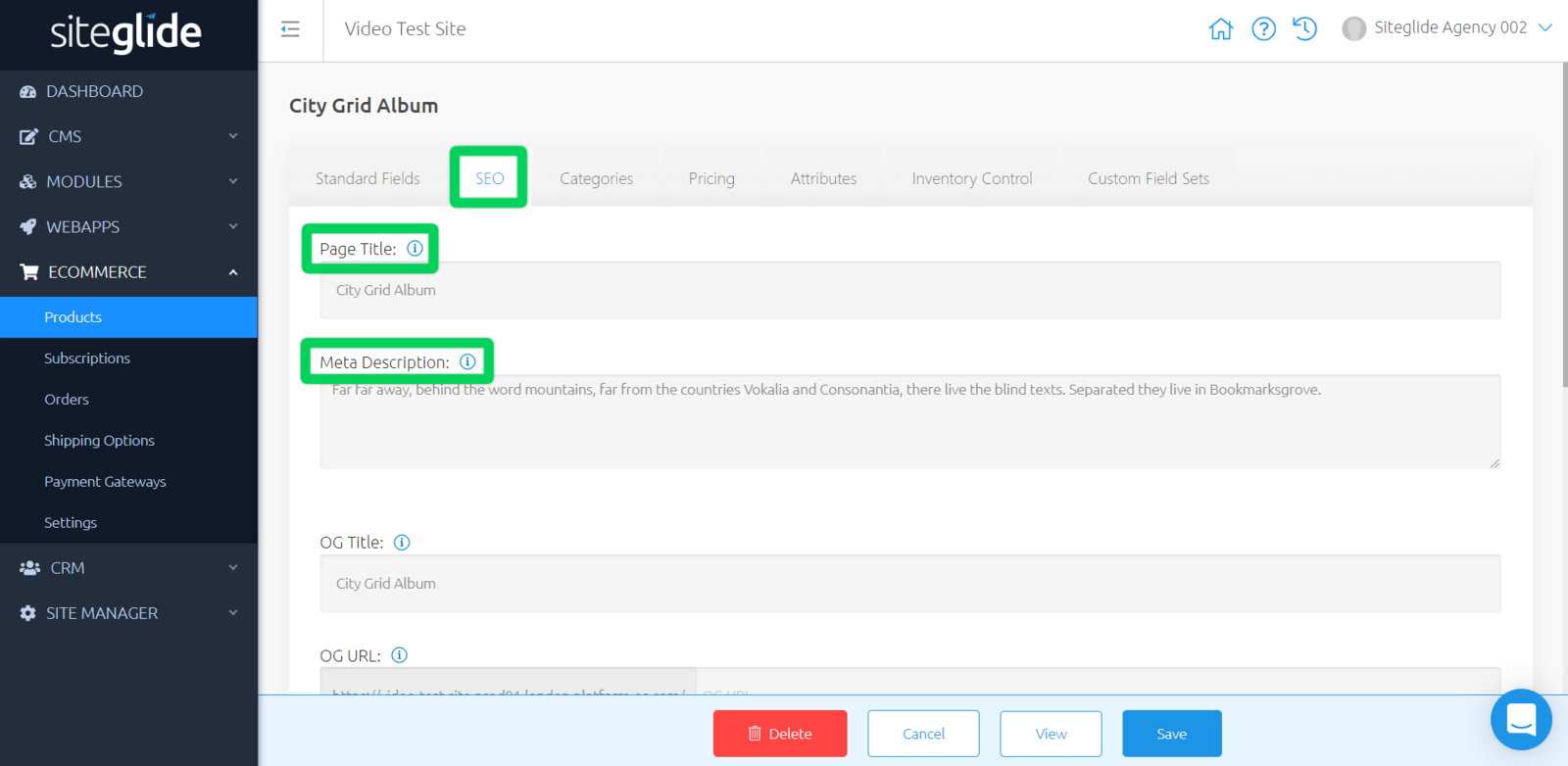 Within your SEO settings:-
Page Title - Label your Product so that visitors know what it is
Meta Description - Describe your Product so that visitors know what it is about. (When typing in the description field, it will show you a countdown of advised character length.)
Related Documents: