Add Pricing to your Products to enable visitors to easily see costs involved with items on your Site.
Where can I find Pricing?
From your Standard Fields tab of a Product, navigate to the Pricing tab.
Here, you can set and change the price for the Product.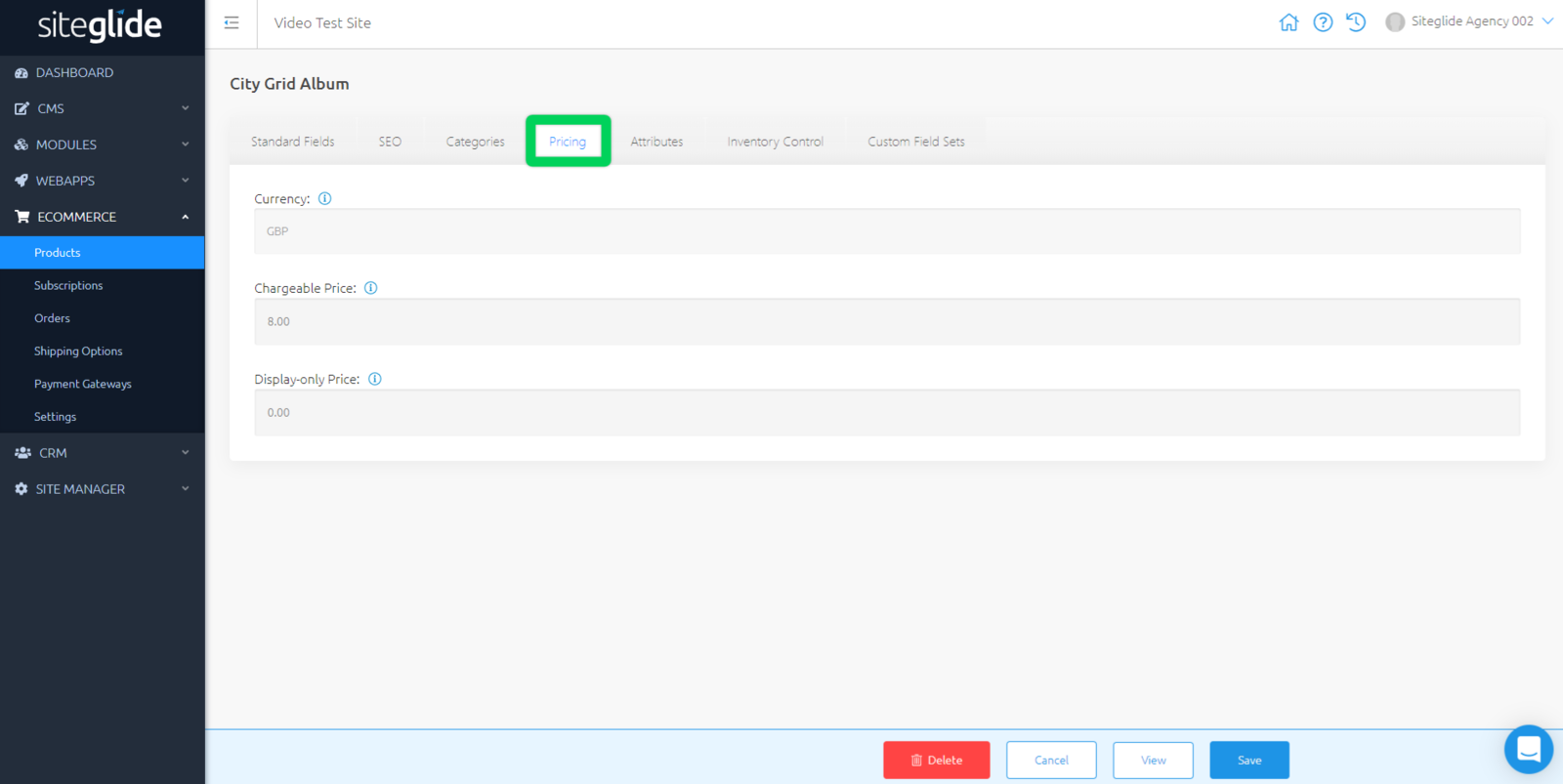 You can set and edit fields for Pricing, such as:
Currency - Currently only one Currency is supported at a time.

Find a full list of supported currencies for Stripe, Paypal, and Authorize.net. Alternatively, you can build your own payment gateway integrations, find out more here.See eCommerce Settings to set your currency.

Chargeable Price - This is the main price that will be added to the total the Customer pays when the Product is added to a basket. It can be modified using Product Attributes.

Display Only Price - Use this to display an extra price such as RRP or Price Before Tax.
Related Documents: