A default domain should be the main "home" of your site, and can be selected when creating or editing a domain.
All sites are required to have a default domain selected, which will usually be your only site domain, or can be one of many.
What does the default domain do?
When viewing a site in your list of Sites or Site Details, the default domain will be shown.
The default domain will also be used for links that are generated in Site System Emails, such as the password reset link used in Password Reset emails.
How can you select a default domain on your site?
On Creation
When creating a fully hosted or externally managed domain, you have the option to select the domain you are adding as your default domain.
After selecting a DNS method and entering your domain, below you will find a toggle to make this your default domain.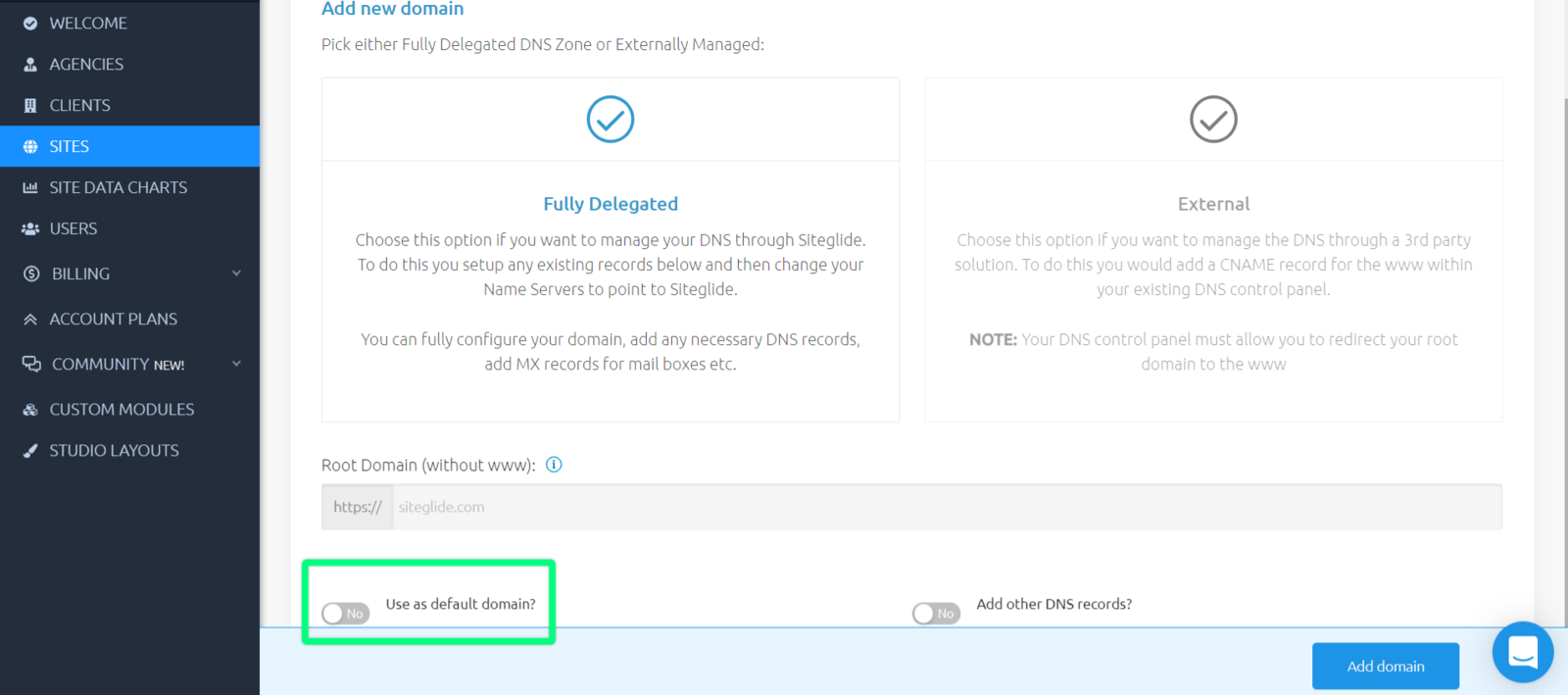 When Editing
You may want to change your default domain. You can edit a site's default domain by editing by clicking the eye icons on the right-hand side in your list of existing domains.
In the top right-hand corner, click the "Edit Records" button to begin editing your domain. Click to toggle the "Use as default domain?" field at the top of the page to define the domain you are editing as your default domain.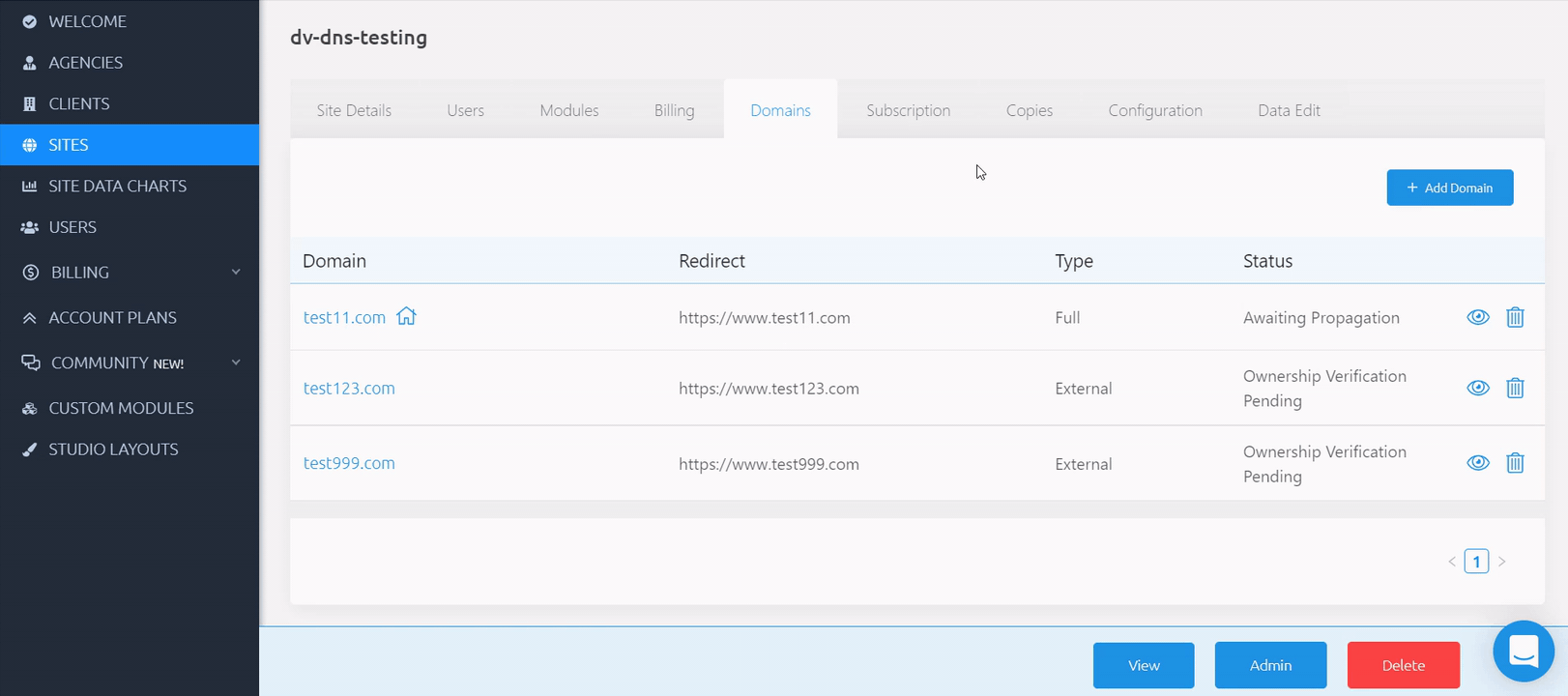 Does the default domain have any impact to site SEO or redirects?
Setting a default domain does not have any impact to the Search Engine Optimisation (SEO) of your site, nor any redirects you have set up.
Choosing a default domain will only affect the URL shown for this Site within Siteglide, and which URL is linked in some System Emails. See above for more information.
Related Documents: