Are you ready to streamline how you build sites and save time?
Import Your Site
Our Static Site Import tool enables you to import a site from any other platform to Siteglide automagically in minutes!
Don't just import your site, have it optimised at the same time! We optimise images, CSS and JavaScript so that your site is as fast as possible and improves in tests such as Google PageSpeed.
Once imported simply upgrade the site to a paid plan, add your domain (we add the SSL), point it to Siteglide and that's it!
Request an import now or checkout our CLI Importer doc to do it yourself.
Studio by Siteglide
One of the most valuable aspects of Siteglide for our Agency Clients is that you don't need to reinvent the wheel when it comes to building sites.
Studio from Siteglide offers a best practice, Bootstrap 5 based, design and development process to rapidly build websites.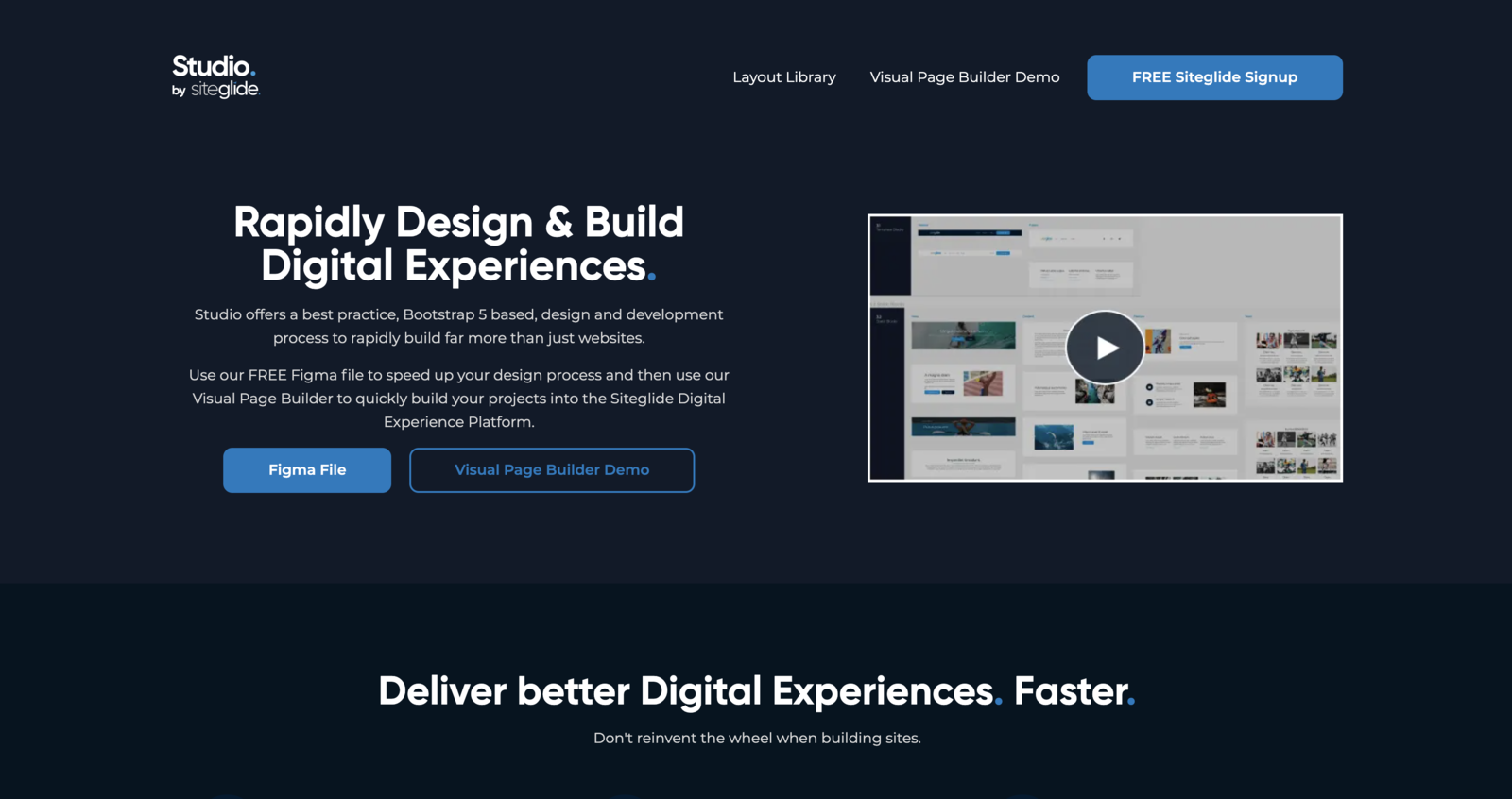 With Studio, you have total control over the design and development process. You have access to a growing library of templates to choose from, plus the ability to fully customise your site with point and click and drag and drop functionality which means you can easily build a whole page without having to code.
Best of all - it's totally free.
For more information, checkout: Studio by Siteglide Introduction