Are you a Development agency who builds projects for other Digital Agencies? Do you want to support our growing community of Digital Agencies?
Things you should know:
We'll want to arrange an exploration call with you
We'll want to see some examples of your work
We'll want to know what coding languages your team can use
We'll want to find out more about your company (size, history, goals etc)
If you are interested in becoming a Siteglide Development Partner and delivering projects for our growing community of Digital Agencies then please get in touch.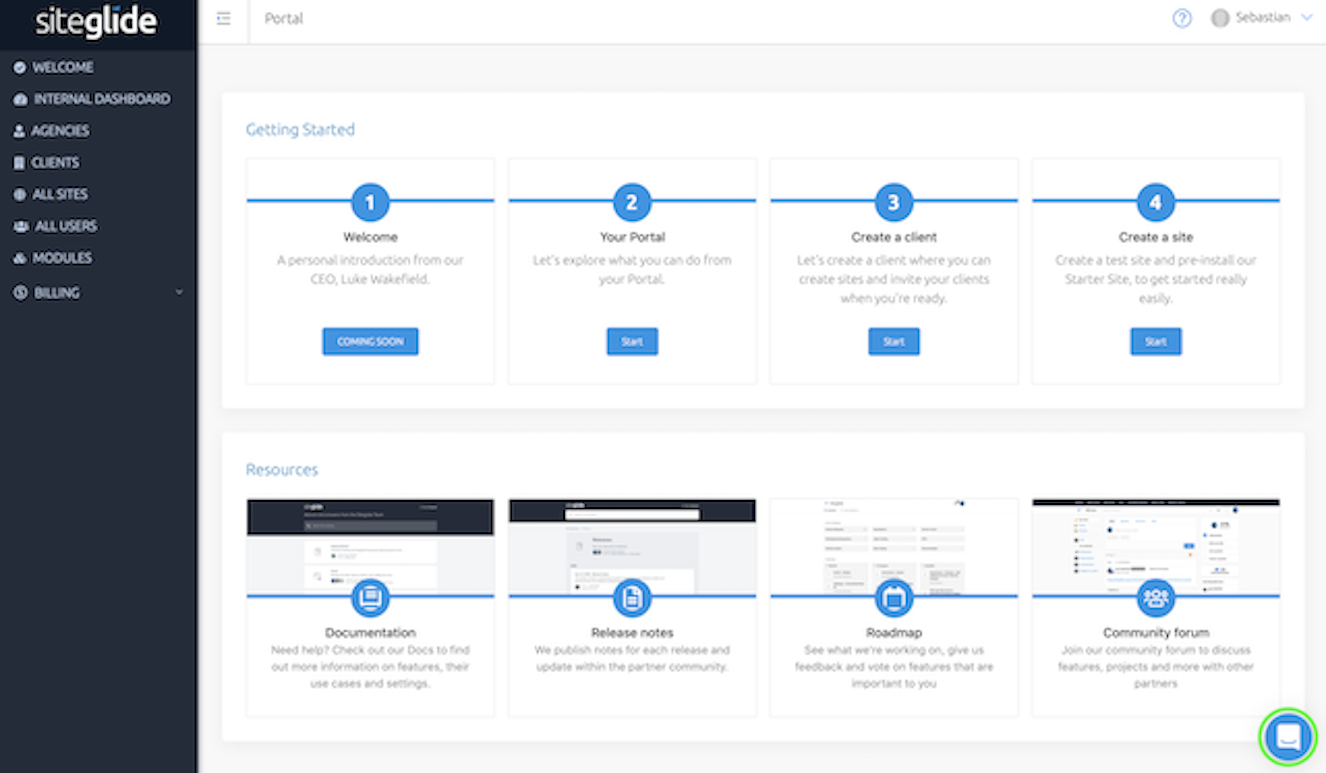 You can do so via our live chat both from www.siteglide.com and from within your portal, by clicking on the blue chat circle in the bottom right-hand corner of the screen.
Related Documents: