If you use multiple web platforms or hit frustrations with limitations and managing updates then sign up for a free Agency/Developer account with Siteglide and experience the difference.
We take the hassle out of building and managing websites and give you all the tools you need from one easy to use interface. No mandatory monthly maintenance. No risk of losing plugins.
Are you a digital agency owner/manager? Sign up for free and become a Siteglide Partner today.
Sign up from our website www.siteglide.com by clicking on the green "Sign Up" button.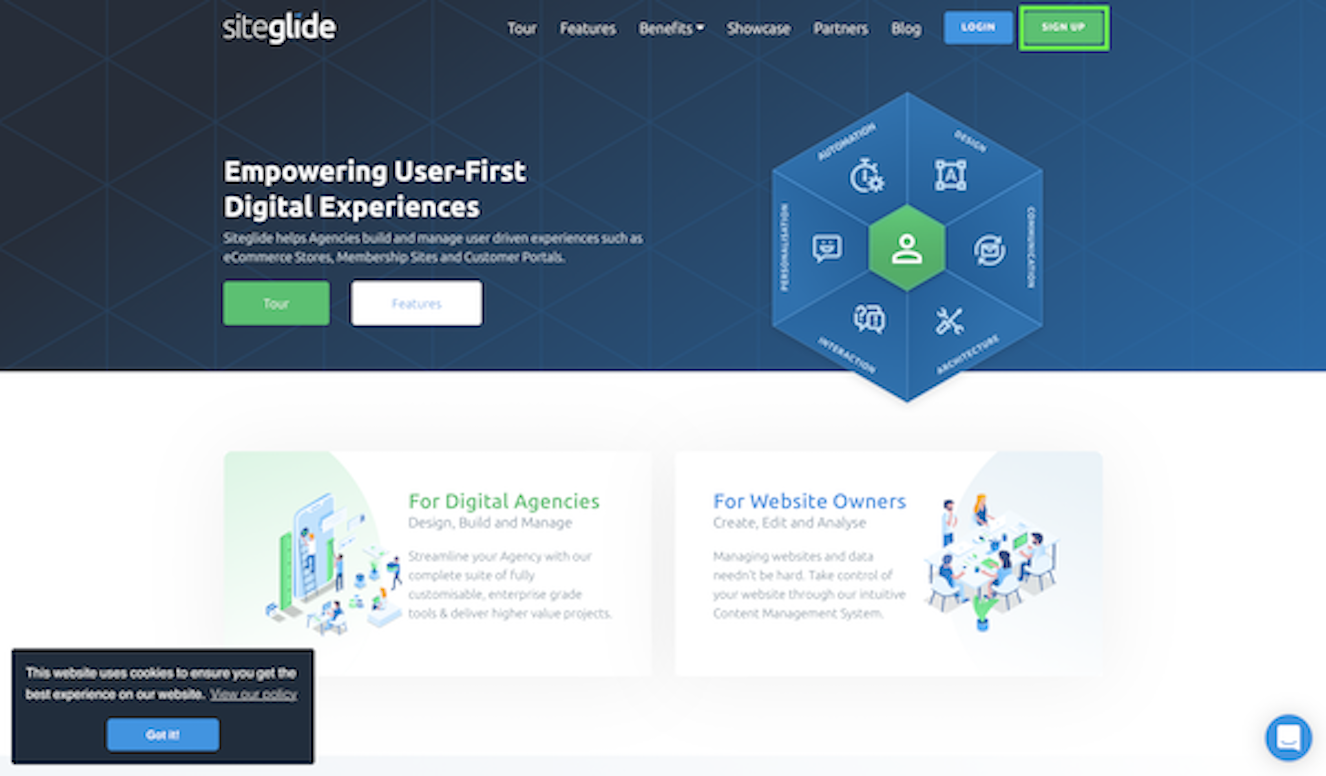 Alternatively, head directly over to our Partner Sign Up form at https://admin.siteglide.com/sign-up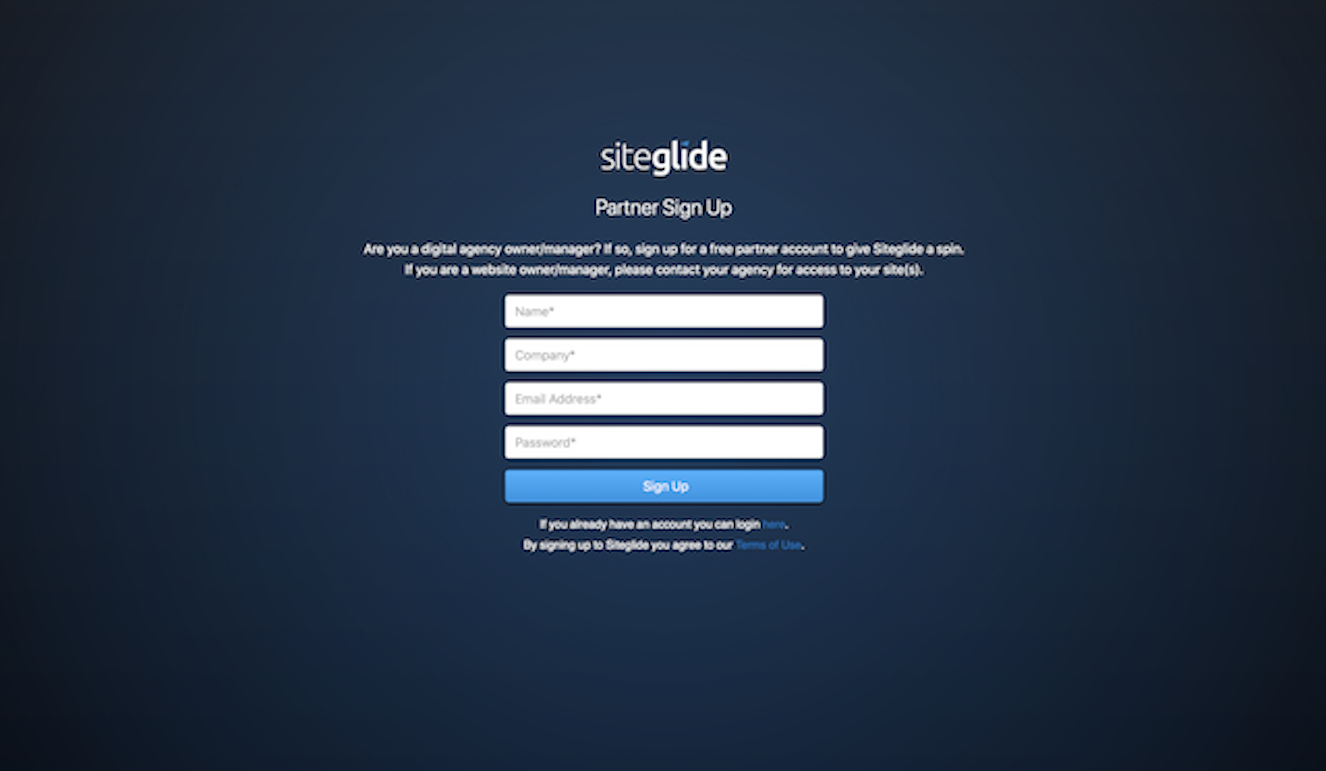 You will receive a confirmation email once your Partner account has been verified then you can get started and create a test website!
Related Documents: