Did you know you can grow your team in Siteglide?
Invite Teammates
Invite others in your team to join you on Siteglide so they can see what you have been working on.
Checkout the video:
Invite Users To Your Agency
Or if you prefer, here is a step by step doc: Invite Users To Your Agency
Simply enter their name and email, click the invite button and have them accept to join you.
Siteglide Experts
Expand your team today with our community of Experts who can help you deliver any requirements your clients need.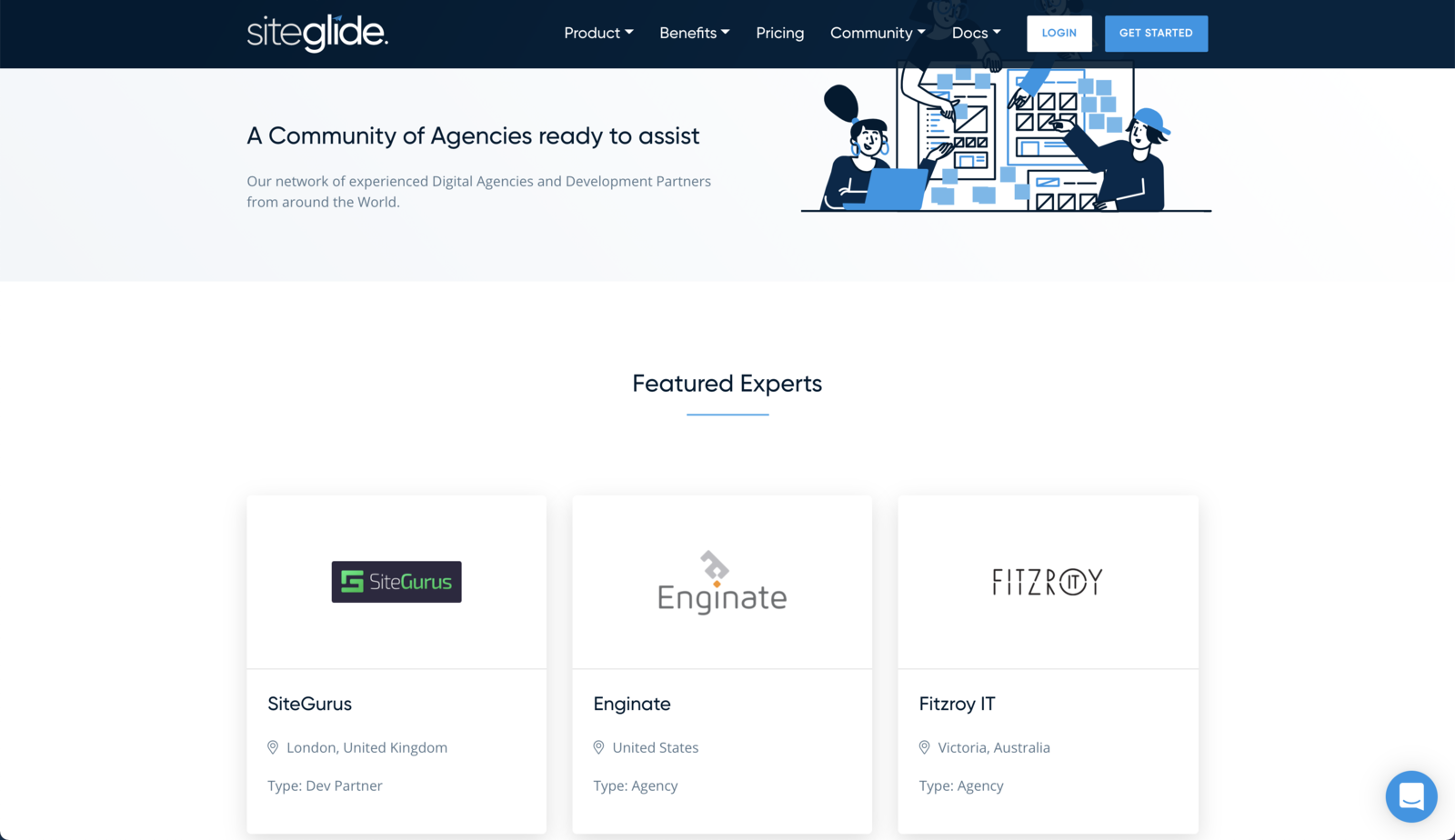 At Siteglide we have a network of experienced Digital Agencies and Development Partners from around the World ready to help.
Checkout their profiles to find out which services they offer and get in touch. Many Experts are happy to help with whole sites or smaller specific functionality on a site - no task is too big or too small.
Connect with an Expert now: https://www.siteglide.com/experts