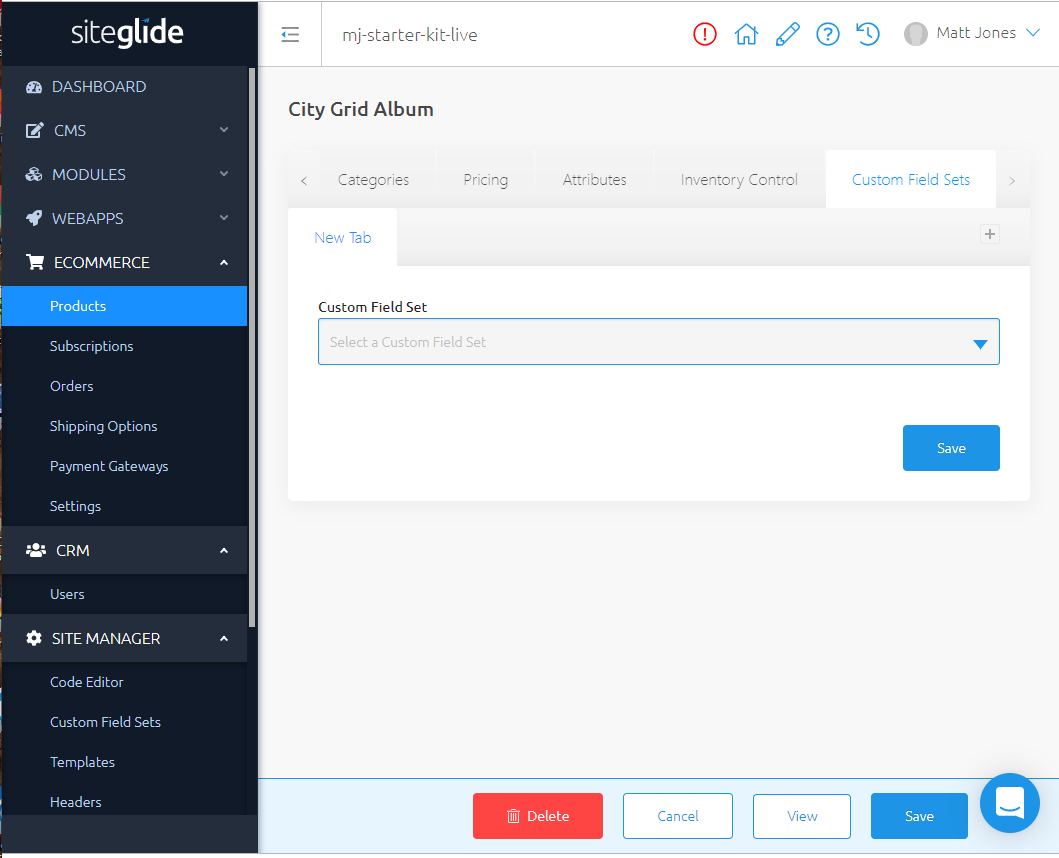 Answer
Unfortunately this known issue won't be fixable soon. In the meantime, follow these steps to workaround it.
In the Custom Field Sets tab, select the Custom Field Set you want.

You'll notice that there are two save buttons. You will need to upper one to save changes specific to custom field sets first.

You will then be able to use the lower save button to save the entire Product.

If this appears not to work- wait a few moments and refresh the Page. It can sometimes take time to build the Custom Field Set as a model in the Database.