Are you ready to put your first Siteglide site live?
Make Your Site Live
There are just a couple of steps you need to do to make your site live to the world.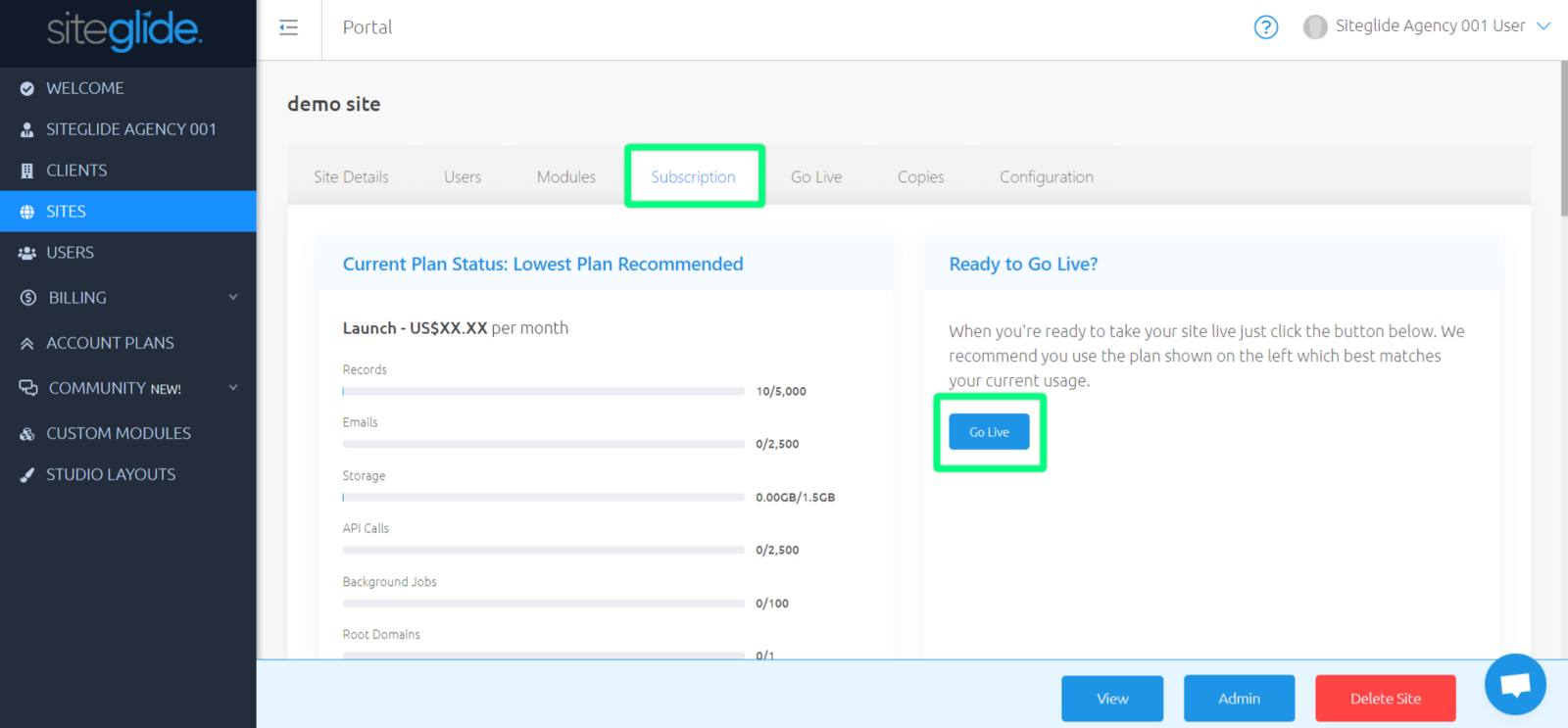 Step 1: Apply a Site Plan
Step 2: Add your Domain
Checkout this doc for more information: How To Put A Site Live
Inviting Your Clients
As you are getting ready to make a site live, you may want to invite staff of your client to the site so that they can view and manage their content.
Invite A Client User
Or if you prefer, checkout this step by step doc: Invite A Client User
Head over to the Client Company and click the "invite new user" button to get started.