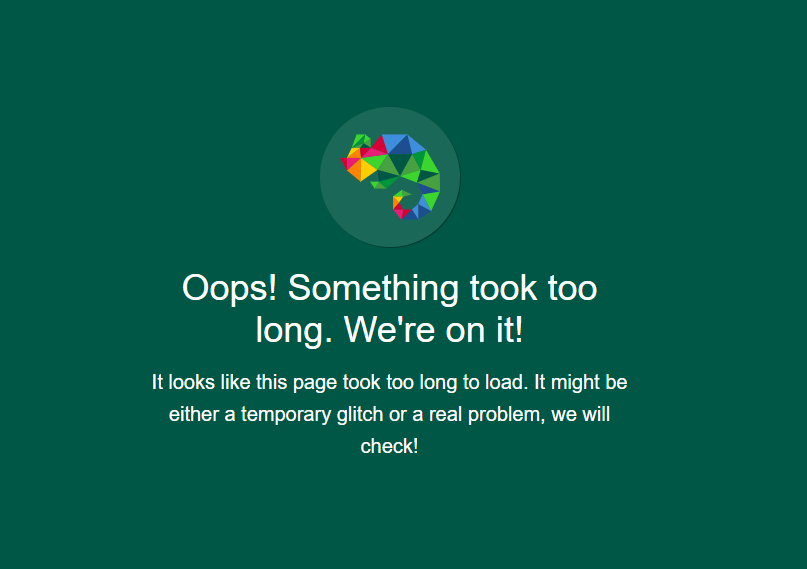 What does it mean?
The above message is the visual version of platformOS's 504 error Page. It means the Page has taken more than 10 seconds to render the server-side code like Liquid and the server has stopped trying to build the Page.
Essentially this error will be seen in an extreme situation where a Page has become too slow or inefficient.
In most cases, you'll notice a performance problem way before it reaches this point.
What should I do?
We know Siteglide can be used to build powerful Pages which load fast.
There could be several reasons why your Page is loading this slowly, but we suggest you get in touch with a Siteglide Expert to find out more.
Experts will be able to help you diagnose and optimise your any potential issues on your page to be more performant.
Get in touch: https://www.siteglide.com/experts
Read More
We will soon be adding more articles on the subject of performance and best-practice. For now, here are some links for further reading: